Fall is my favorite time of year. Walking in the park with leaves crunching under my feet, apple picking with my kids, Fall Portrait Sessions with some of my favorite clients, and people watching in Dillworth Park Plaza while drinking some deliciously warm coffee. I'm a sneaker girl and when Reebox sent me this email to share with my readers along with a promo code I couldn't resist, it makes getting ready for fall so much easier, thereby planning these activities SO.MUCH.FUN!  (Sidenote: I was shooting a wedding this past weekend and was grateful the Bride was cool with me wearing black kicks instead of dress shoes.)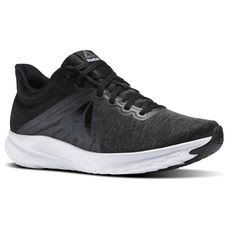 When I photographed Family Portrait Sessions I always wear a pair of black Reebox. Many of my family clients want something like this where their portraits are in the park or a wooded area and shoes just don't cut it. So hiking it is. Sneakers just have a better grip. I often get asked by moms how to dress, what to wear, how to keeps clean prior to their portrait session. MY best advice, if your kids are young let the kids come in whatever they are comfortable in. Wait till you arrive on site to put them in the e shirts or blouse you planned to have them photographed in. Keep it on a hanger in the trunk, or fold it neatly in your lap.  Don't stress about them staying clean either, remember when they were babies we had diaper bags full of backs,  well keep a travel bag of wipes, paper towels, an extra shirt or stain stick. hairbrush or comb will never NOT get used. Just keep it in your trunk for next time. these are great emergency hacks for when you go out to dinner too.  So if you buy the Reebox and your kids want to wear them to your next portrait session let them because you're one smart mama and throw their dress shows in a duffel bag in the bag of the car.
This is a one day sale so be sure to catch this sale today and get these shoes for $39.99 – a 50% discount! Let's not forget  Reebok's Free Shipping & Returns Free. They also have fast delivery on all orders over $49.  So stock up its back to school season your kid can rock as Gym Class hero, you can arrive in style at your next portrait session, hit spin class in style, or just look AHMAZING in these kicks!  GO . SHOP. You only have today!
**This post contains affiliate links and I will be compensated if you make a purchase after clicking on my links.